Meet Chloe
FREE Virtual Performance (Vimeo)
Free
The Rose Theatre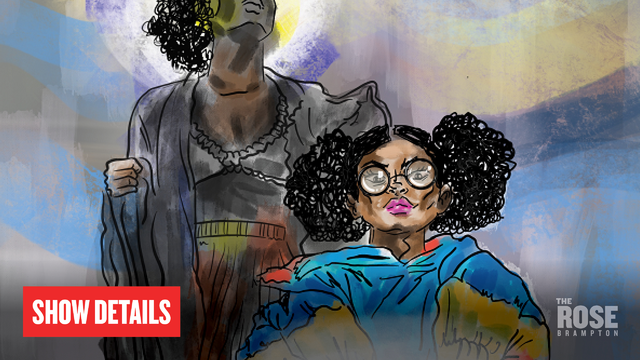 Meet Chloe
It's another day of virtual history class. Chloe is working with her group on a research project about John Graves Simcoe, but she discovers another historical figure that is far more relevant to learn about, someone who even shares her first name: Chloe Cooley, a young Black woman enslaved in Fort Erie and Queenston, Upper Canada in the late 1700s.
CAN CHLOE CONVINCE HER TEACHER AND HER PROJECT PARTNERS TO SWITCH TO CHLOE COOLEY'S STORY WEEKS BEFORE THE PROJECT IS DUE?
Meet Chloe explores the challenges Black students face in the education system and the lack of Black curriculum content in the study of Canadian history.
 
CAST & CREW
Cameron Grant, Writer
Marcel Stewart, Director
Sid Malcolm, Assistant Director
Sara Allison, Stage Manager
Michelle Tracey, Scenographer
Yvonne Addai, Chloe
Daniel Jelani Ellis, Daniel
Tsipporah Shendroff, Larissa
Michael Mann, Mr. Lee
 
LEARN MORE
Letter for Parents
Study Guide
Digital Programme
 
HOW TO PARTICIPATE
Upon registration, you will automatically receive a confirmation email. It does not contain the virtual performance link. The virtual performance link will be emailed separately.
The virtual performance link becomes active on May 2, and deactivates on May 13 (end of day).
 
PANEL DISCUSSION - MAY 11, 2022
Join us for a FREE 1-hr virtual panel discussion featuring the playwright, director, and star of Meet Chloe, taking place live on Wednesday, May 11, 2022 at 10 AM. REGISTER NOW.