6 Guitars
From 8pm
Rose Theatre Brampton
1 Theatre Lane, Brampton ON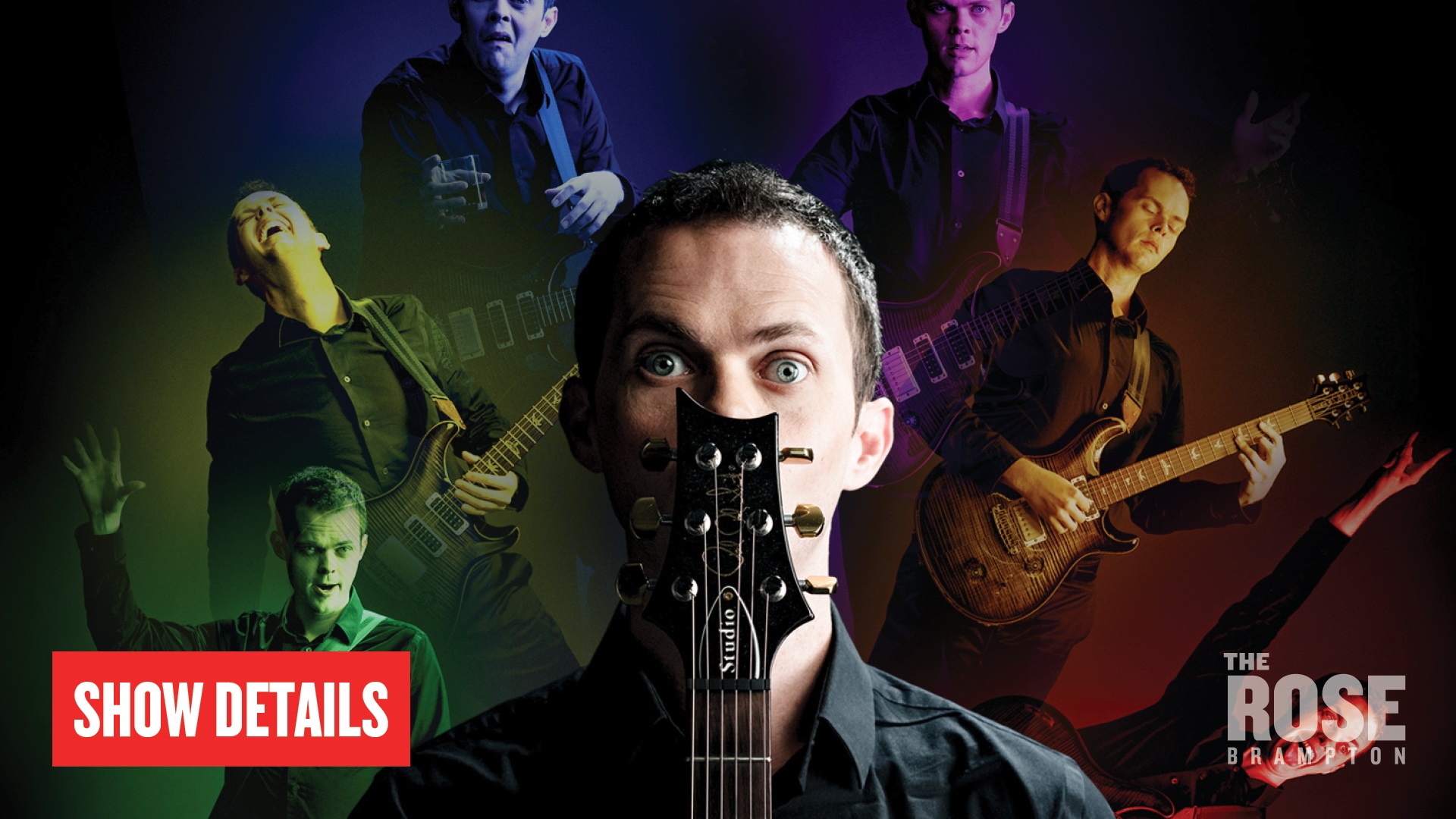 6 Guitars
WRITTEN BY CHASE PADGETT & JAY HOPKINS
PERFORMED BY CHASE PADGETT

"Six Guitars is nothing short of a storytelling masterpiece. It will leave you laughing until you cry and lifting your jaw to its proper position."
-Edmonton Sun

"Padgett is a virtuoso guitar player and deft actor who portrays six different characters with warmth and compassion."
-CBC Manitoba

"A Stunning Performance."
-Austin Post

A single performer embodies 6 different guitar playing characters, each representing their own genre of music: blues, rock, classical, jazz, folk, and country. As each character shares the anecdotes and songs that define their relationship to music, the audience is treated to breathtaking musicianship, beautiful storytelling, & top-notch comedy.

Since it premiered in 2010, 6 Guitars has been performed hundreds of times for tens of thousands of people across North America to roaring standing ovations. Its unique yet universal message connects to any musician or music-lover regardless of age, background, or favourite genre.

This performance may contain Mature Content.