CLASSIC ALBUMS LIVE: BILLY JOEL
Rose Theatre Brampton
1 Theatre Lane, Brampton ON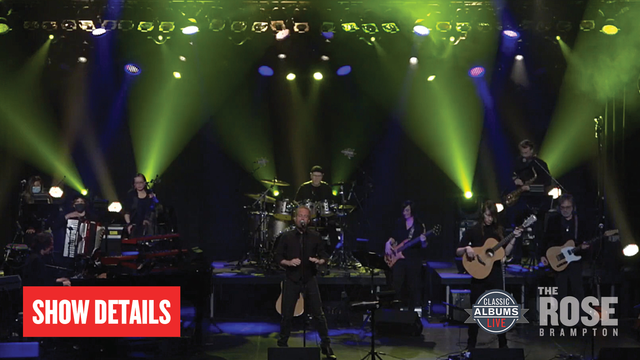 CLASSIC ALBUMS LIVE: BILLY JOEL
The Stranger is the fifth studio album from Grammy Award-winning Billy Joel, and widely considered his critical and commercial breakthrough, with six weeks at No. 2 on the US Billboard 200.

Four singles were released in the US, all of which became top-40 hits on the Billboard Hot 100 charts: "Just the Way You Are", Movin' Out (Anthony's Song)", "She's Always a Woman", and "Only the Good Die Young".

CLASSIC ALBUMS LIVE
Founded in 2003 by Craig Martin, Classic Albums Live takes the greatest albums and recreates them live on stage - note for note, cut for cut, using the best musicians.